Full Maintenance Leasing
As a professional service provider, we make extensive investments into technology, methodologies and people. This combination of specialisation and expertise provides our customers with a competitive advantage. Our customers avoid the cost of managing their fleets over multiple platforms. Using our preferred dealer network, we are able to negotiate competitive prices when acquiring vehicles.
Leasing
Full maintenance leasing is a cost-effective way to manage the costs associated with the acquisition, maintenance and administration of a vehicle fleet. With fixed monthly payments spread over the lease period, you can set your budgets accurately.
We offer leasing for all vehicle classes, we undertake to review every request to ensure the best fit vehicle for your business.
We take care of the maintenance, servicing and tyre replacements, all included in the monthly lease. Our team of experts take care of the mundane fleet management tasks, so your team can focus on their core activities.


Benefits
Benefit from preferential procurement rates; advice on the best-fit vehicle for the application, the lease includes maintenance, service and tyre replacement costs. Our skilled administration team manage the day-to-day fleet tasks!
Gain greater insight into your fleet performance with regular reports on all key areas such as fleet and fuel costs, contract utilisation, speeding, frequency of incidents and traffic offences.
Sale and Leaseback
A sale and leaseback option takes place when EQSTRA purchases your fleet and then leases the vehicles back to you. You continue to have use of the vehicles without the risk of ownership.

Finance
Low or no deposit terms
Lease payments are tax-deductible in line with IFRS16
Full financial reporting
Vehicle procurement activities, customers benefit from our negotiated pricing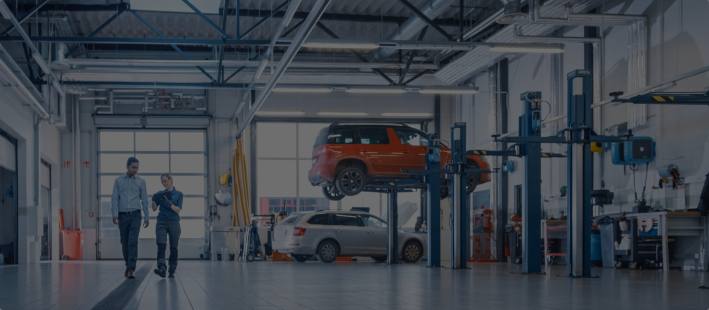 Maintenance
Bundle vehicle maintenance, servicing and tyre management into your lease payments
Avoid unforeseen costs linked to maintenance, servicing and tyres through active management
24-hour support from our supplier network
Benefit from our negotiated rates
Flooring

EQSTRA has reliably supplied the requirements of the fleet management contract we have with them. We are supported by way of continuous meetings, audits and reports that exceeded our expectations."
Elevators & escalators
We have been in partnership with EQSTRA since 2014. We have contracted with EQSTRA for full maintenance lease and other support services. We would highly recommend EQSTRA as the provider of fleet management services for your fleet of vehicles."
Beverages
Together, over many years, we have developed and fine-tuned our management and reporting structures to a point where these structures timeously deliver all the data required by us and our team to help us make quick and informed decisions regarding our fleet."
Elevators & escalators
We have been associated with EQSTRA since 2019. EQSTRA manages our technical and sales fleet under their FMR product together with other fleet management services including fines management, fuel and reporting."
Manufacturing
EQSTRA was awarded the contract to supply us with fleet management services in 2004. The contract is for the supply of vehicles under their FMR service including fuel and toll management and vehicle tracking. We benefit from EQSTRA's integrated fleet management reporting."
Vehicle OEM
We have enjoyed the benefit of EQSTRA's services since 2008. We contracted with EQSTRA under their full maintenance lease service and we highly recommend them as a provider for anyone looking for fleet management services."
Material handling equipment
Our business arrangement with EQSTRA began in 2007 and today we have a substantial fleet of vehicles on full maintenance lease. We extended the services to include tracking and stolen vehicle recovery, eToll management and roadside assistance. EQSTRA has reliably supplied the requirements of the contract."
Courier & logistics
Since 2007 EQSTRA Fleet Management has been contracted to supply the following services: full maintenance lease, service scheduling, uptime management, short-term vehicle rental, vehicle tracking with driver ID, proxy management, driver training and short-term vehicle insurance with accident repair management. We are supported with continuous meetings and EQSTRA meets all reporting requirements."
Would you like to speak to an expert?